---
Hello future friend and business partner,
​The
UltraJet™1672A, UJ1672A for short, is a revolutionary ultra-high performance aerobatic jet aircraft for the air racing, private aviation and military markets. The idea for the UJ1672A began as a DREAM during my childhood and over the years I have completed a significant amount of engineering design work. Unfortunately I have been unable to take the UJ1672A beyond the design phase due to my introverted personality, insufficient business acumen and the circumstances of life.
Life is very tough at times and I have been unable to successfully navigate some life events and my creativity, resilience, energetic and optimistic attributes faded and I started questioning the purpose of life. It made me consider what it would be like to have a deep bond with fellow humans and the profound uplifting effects of putting your heart and soul into a DREAM.
Operating with a reduced capacity has made me realize that I need to change and challenge myself at the highest level and to work with positive, dedicated and humorous people that will go through the high's and low's to achieve the DREAM of making the UJ1672A fly. I need profound personal transformation and to form connections with people that go beyond the boundaries of life.
How often do we truly help other people out at the deepest of levels, stand-by them no matter how hard the circumstances and utilise the absolute capacities that humans possess to achieve goals and DREAMS? Well, now is an opportunity for you to join me on this journey and I am looking for a future friend and business partner to present pitches, obtain investment and ultimately make the UJ1672A fly.
I hope you enjoy the website and I look forward to hearing from you.
Yours truly,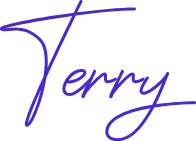 ​Aerospace Engineer/Director
​Terence Jets